Soundbites Research.
Soundbites are bits for you to remember, they are great to drop into conversations with clients when a suitable opportunity arises.
Research study number 2
J Educ Health Promot. 2017 Apr 19;6:11. doi: 10.4103/jehp.jehp_166_14. eCollection 2017.
A comparison the effects of reflexology and relaxation on the psychological symptoms in women with multiple sclerosis.
Soheili M1, Nazari F2, Shaygannejad V3, Valiani M4.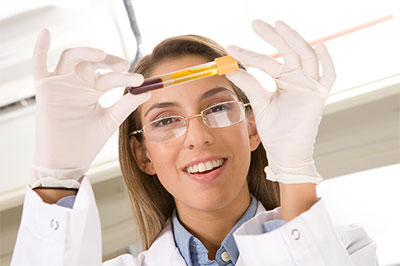 BACKGROUND:
Multiple sclerosis (MS) occurs with a variety of physical and psychological symptoms, yet there is not a conclusive cure for this disease. Complementary medicine is a current treatment which seems is effective in relieving symptoms of patients with MS. Therefore, this study is aimed to determine and compare the effects of reflexology and relaxation on anxiety, stress, and depression in women with MS.
SUBJECTS AND METHODS:
This study is a randomized clinical trial that is done on 75 women with MS referred to MS Clinic of Kashani Hospital. After simple non random sampling, participants were randomly assigned by minimization method to three groups: reflexology, relaxation and control (25 patients in each group). In the experimental groups were performed reflexology and relaxation interventions within 4 weeks, twice a week for 40 min and the control group were received only routine treatment as directed by a doctor. Data were collected through depression anxiety and stress scale questionnaire, before, immediately after and 2 months after interventions in all three groups. Chi-square, Kruskal-Wallis, repeated measures analysis of variance and one-way analysis of variance and least significant difference post hoc test via SPSS version 18 were used to analyze the data (P < 0.05) was considered as significant level.
RESULTS:
The results showed a significant reduction in the severity of anxiety, stress and depression during the different times in the reflexology and relaxation groups as compared with the control group (P < 0.05).
CONCLUSION:
The results showed that reflexology and relaxation in relieving anxiety, stress and depression are effective in women with MS. Hence, these two methods, as effective techniques, can be recommended.
Soundbite;
A small study on women with MS compared reflexology to a control of relaxation against standard care. Both the relaxation and the reflexology groups relieved anxiety, stress and depression.
Research study number 3
OBJECTIVE:
To evaluate the effects of reflexology treatment on quality of life, sleep disturbances, and fatigue in breast cancer patients during radiation therapy.
METHODS/SUBJECTS:
A total of 72 women with breast cancer (stages 1-3) scheduled for radiation therapy were recruited.
DESIGN:
Women were allocated upon their preference either to the group receiving reflexology treatments once a week concurrently with radiotherapy and continued for 10 weeks or to the control group (usual care).
OUTCOME MEASURES:
The Lee Fatigue Scale, General Sleep Disturbance Scale, and Multidimensional Quality of Life Scale Cancer were completed by each patient in both arms at the beginning of the radiation treatment, after 5 weeks, and after 10 weeks of reflexology treatment.
RESULTS:
The final analysis included 58 women. The reflexology treated group demonstrated statistically significant lower levels of fatigue after 5 weeks of radiation therapy (p < 0.001), compared to the control group. It was also detected that although the quality of life in the control group deteriorated after 5 and 10 weeks of radiation therapy (p < 0.01 and p < 0.05, respectively), it was preserved in the reflexology group, which also demonstrated a significant improvement in the quality of sleep after 10 weeks of radiation treatment (p < 0.05). Similar patterns were obtained in the assessment of the pain levels experienced by the patients.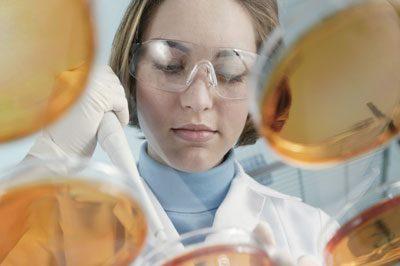 CONCLUSIONS:
The results of the present study indicate that reflexology may have a positive effect on fatigue, quality of sleep, pain, and quality of life in breast cancer patients during radiation therapy. Reflexology prevented the decline in quality of life and significantly ameliorated the fatigue and quality of sleep of these patients. An encouraging trend was also noted in amelioration of pain levels.
Soundbite;
A small research study found that women that were receiving reflexology with their radiotherapy rather than simply standard care prevented a decline in quality of life and improved fatigue and sleep quality.
Looking for something special Search Reflexology By Paula website