Reflexology By Paula - Testimonials
Most people value 'word of mouth' referral so here are some comments made by clients of 'ReflexologybyPaula.'
If you decide to use our services and feel they have exceeded your expectations why not write about your experiance and give us permission to use them on our website.
Choose a book to read, Click on book to open.
EFT FTR Reflexology
Book Instructions:
Click or tap the top right page; a page corner will appear and the page will turn for you to read the next testimonial; When the page corner no longer appears you are at the end of the book.
Click or tap the top left page; a page corner will appear and the page will turn for you to read the previous testimonial; When the page corner no longer appears you are at the beginning of the book.
16th June 2020
I had been going to Paula for Reflexology and learned that she also did Reiki. I had read about it and as I wanted to try and find some balance and learn to cope better with my emotional state, I asked Paula if our next session could be a Reiki one.
I lay on the massage table wearing loose clothing and Paula set crystals around the room. I felt relaxed as Paula has a calm and reassuring manner and air.
The session lasts an hour but it felt like much less. I was aware of Paula working around my body at first and felt some warmth in some areas but I felt like I had drifted off and had some strong dream like sensations.
I felt very calm after the session and much more resilient. I had a more positive energy and felt better about myself and started looking after myself more and took up Yoga.
PTO
[ 1 ]
I can't wait for lockdown to be over so I can resume my sessions with Paula and do more Reiki as I definitely feel it made a difference to me and my emotional wellness.
Gillian, Edinburgh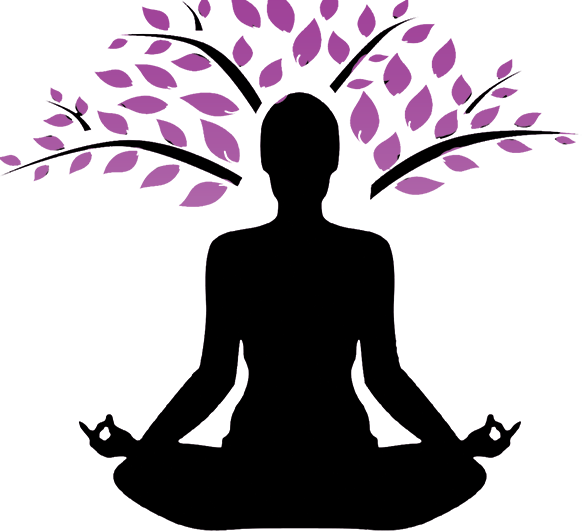 [ 2 ]
09th January 2017
"I felt so much better, physically and mentally, as a result of my wonderful Reiki session with Paula! Paula is a highly professional practitioner. During the reiki session I felt many powerful and comforting sensations as my mind and body fell into a deeply relaxing and restorative space.
Paula was very astute at picking up where I needed help on an emotional and physical level and provided a highly effective treatment to target my needs. I am looking forward to the next session!"
Rhoda

[ 3 ]
Clinical Reflexology
This is a small sample of what Reflexology by Paula clients are saying about the Reflexology treatment they recieved:
Book Instructions:
Click or tap the top right page; a page corner will appear and the page will turn for you to read the next testimonial; When the page corner no longer appears you are at the end of the book.
Click or tap the top left page; a page corner will appear and the page will turn for you to read the previous testimonial; When the page corner no longer appears you are at the beginning of the book.
Comments made
by Paula´s clients
Clinical Reflexology.
29th June 2022
I have been to Paula a few times now and I can honestly say she is 1 of the best professional s I have seen, I have chronic pain fibromyalgia an nerve damage I struggle to walk, when I first went to Paula she made me feel at ease very comfortable an relaxed BOY what a difference Paula done to me.
I don't normally write reviews but I feel with this I truly am impressed by what she does, I now am going to continue my treatments with Paula, so anyone that has any health issues I really feel you should contact Paula what an amazing women and very good price for her treatments. Thank you Paula xx
Karen, Penicuik
[ 1 ]
16th February 2020
I have been attending Paula for reflexology for several years now, usually monthly for my own general well being and relaxation and it has been a highlight of my month. Sometimes it was geared to target a specific issue for which it was beneficial.
Then last year I had major surgery which left me with a problem of chronic anxiety. During the last few months I have seen Paula more frequently and this has had a significant impact on managing and making progress through this issue.
I have found her combination of reiki and reflexology invaluable. I am really thankful I "found" Paula all those years ago!
Mary
[ 2 ]
20th June 2019
I have been receiving reflexology treatment from Paula in my third trimester of pregnancy to help with general unwanted symptoms.
Paula is extremely knowledgable and experienced in her field. I leave feeling relaxed but more importantly balanced and centered.
Paula welcomes you into her home and instantly makes you feel at ease creating a tranquil environment for therapy.
I would highly recommend Paula.
Hilary

[ 3 ]
4th September 2017
Post Viral Syndrome
As an open-minded sceptic I wasn't sure what, if any, effect Reflexology would have on my Post-Viral Syndrome but I felt so bad I was willing to give it a go. After my first treatment I felt rather odd and totally wiped out but noticed an immediate improvement in my pain levels then after 24 hours a reduction in fatigue. Second and subsequent treatments reduced the pain and fatigue further without the 'odd' feeling. I'm not cured but certainly reflexology has helped ease the worst of my symptoms.
Alison Huntly
[ 4 ]
27th January 2017
I have been receiving treatments from Paula, Massage Therapist since May 2015. Originally for help with sacrum and neck pain which she was able to ease and allow me to continue with my interests of gardening and golf. Paula has also helped with post-operative knee pain and advise me on stretching and postural changes for my back, neck and shoulders.
More recently I have also developed arthritis in my spine and for this Paula uses her reflexology skills and a technique called Reflexology Lymphatic Drainage. I have been pain free since the third treatment but continue with weekly sessions which are not part reflexology and part massage support.
Paula has sound anatomical knowledge and healing hands and I recommend her wholeheartedly.
Ronald Pugh
[ 5 ]
20th November 2016
Thanks for everything, overdue but a very smooth delivery!
The reflexology in the build up to her birth kept me relaxed and more positive; made the wait far more bearable. Helped keep me calm and my mood always lifted after every session.
Susan, Penicuik

[ 6 ]
31st August 2016
I have been going to Paula for a few years now for reflexology and she has really helped me to relax and release tension, which helps my IBS and joint issues. I feel so much better after seeing her.
Not only is she an excellent therapist, she always creates a lovely atmosphere and you feel she genuinely cares about your well-being.
Kirsty
[ 7 ]
21th May 2016
Paula has been my reflexologist of choice since 2013 and I continue to see her at least twice a month. I was new to reflexology when we first met and Paula explained to me in language I understood, exactly what it is, how it works and why it is so effective. Since then I have become a great advocate of the technique, suggesting to anyone who will listen why they should try it.
I started reflexology back in 2013 following trauma suffered to my feet during a hillwalking trip. My initial reason for trying the technique was aimed at reintroducing some feeling to my toes. This was quickly achieved but the additional physical and emotional benefits soon became clear. My lifestyle often results in physical, mental and emotional issues which I find are helped enormously by reflexology.
I am never ceased to be amazed at the connectivity of nerves in my feet to the rest of my body.
[ 8 ]
Whilst I don't pretend to understand the intricacies, I certainly feel the benefit. Paula has recently started delivering limbic reflexology which has only accelerated the benefit of my visits to Paula. After only two or three limbic sessions, the residual issues I was still having with my toes have receded further. I have also had a surge of physical and mental energy both of which are most welcome. Paula is both passionate and knowledgeable about most aspects of holistic healing and is a great source of "joined up" advice.
I would suggest to anyone considering reflexology to give it a go for at least three or four sessions as I feel the benefits are cumulative. And the benefits of such techniques often depend on the person delivering them. In this respect I could not recommend Paula highly enough and frankly you should expose your feet to her as soon as you can!
Mike Gill
[ 9 ]
24th April 2014
I have suffered from back and neck pain for years due to my scoliosis. I have tried a variety of treatments (reflexology, back massage, cupping etc.) to be able to enjoy the day to day activities.
I had my first treatment with Paula in the summer of 2013. I was so impressed with her skills and eagerness to help that I have remained her client ever since. Paula is an attentive, competent therapist who is always keen on exploring new routes to get your body back on track. If you are thinking about trying our one of the treatments that Paula offers, just jump on this boat.
It is highly recommendable.
Urszula from Edinburgh
[ 10 ]
25th November 2013
I came to Paula for assistance with hormonal difficulties, PMT and associated problems. I felt brighter and more like myself before we had finished the first reflexology treatment, and I have found subsequent treatments extremely helpful. I fully intend to keep up regular reflexology to add to my general wellbeing and have no hesitation at all in recommending Paula to others.
She's a star.
Tess

[ 11 ]
25th November 2013
I have been receiving reflexology treatments for the last 18 months from Paula for various ailments. Having had many reflexology treatments over the years from different therapists I have found it difficult to find a therapist who manages to address all my different needs, which needless to say Paula does.
She is a highly skilled reflexologist, intuitive and works in a truly holistic way utilising many different techniques from the vast and continuing time she devotes to her continual professional development. Reflexology with Paula is a truly tailored experience every time I receive a treatment.
I return to see Paula every month and continue to see the benefits in my health; I would recommend her highly.
Kate, Edinburgh
[ 12 ]
15th October 2013
A session with Paula is a wonderful relaxing experience leaving me feeling more energetic and stress free.
Paula really "hits the spot" and works her magic.
As well as a general feeling of well being after a couple of sessions with Paula, reflexology also helped improved a lazy/sluggish bowel.
This, combined with Paula's dietary advice, has certainly made me more "regular."
Veronica Hay, Penicuik

[ 13 ]
12th Setember 2013
I have had both reflexology and Indian head massage from Paula.
I have found very great benefit from both.
Paula is very flexible about fitting in with times that suit me and I always feel she is giving me absolutely full attention and sometimes more than my alotted time.
I have had reflexology treatmnets from others in the the past and I would rate Paula as one of the best.
Mary Turnbull

[ 14 ]
11th September 2013
Recently I had Reflexology done by Paula and I found it to be really great.
I felt so relaxed and was made to feel quite special during my one hour treatment with them!
I have also had a one hour's session of a Shoulder, Back and Neck Massage which was so so good!
Highly recommend them to anyone as they put a lot of effort into making the client feel better (physically and emotionally).
Very good value for money.
Caroline McQueen
[ 15 ]
10th August 2013
Reflexology from Paula has given me much relief from pain and discomfort. She is always so kind and attentive.
I would recommend her services to anyone who needs some pain relief, stress relief or just plain relaxation.
Morag Anderson

[ 16 ]
11th February 2013
I met Paula when she came to give my sister and I Indian Head Massage before the Wedding of my sister to help calm her nerves. Later I contacted her for maternity reflexology and have not been disappointed.
Paula is a warm and caring person who always made me feel relaxed and less anxious about the birth of my son Lawson. We quickly
developed a good relationship and she was able to help ease back pain during the pregnancy. This was my second pregnancy and I did not have the complications of the first which I am sure was due to regular reflexology and the wonderful hands of Paula.
Natalie Graham, Tranent
[ 17 ]
RLD Limbic Testimonial
Book Instructions:
Click or tap the top right page; a page corner will appear and the page will turn for you to read the next testimonial; When the page corner no longer appears you are at the end of the book.
Click or tap the top left page; a page corner will appear and the page will turn for you to read the previous testimonial; When the page corner no longer appears you are at the beginning of the book.
Comments made
by Paula´s clients
RLD Limbic Testimonials.
2nd July 2022
Paula has been such an excellent find for me. Limbic reflexology helps we so much with my post-herpetic neuralgia which I've had for nearly 9 years. Paula manages to find the soothing spots which helps enormously.
Jill X, Peebles
[ 1 ]
7th November 2018
I have been receiving massage and reflexology treatments from therapist Paula for the past 18 months and have found her many skills to be helpful and supportive.
Paula utilises all her knowledge during my reflexology treatment to help with hormonal balancing, fluid retention, reducing the symptoms of fibromyalgia and anxiety. Her massage skills are also effective supporting postural and mobility difficulties and tension arising from pain; my partner has also been helped with a knee problem.
Having regular treatments has really made a difference to my life and I have found Paula's care, understanding and abilities amazing. Anyone considering reflexology or massage should definitely get in touch.
Ally Cook, Penicuik
[ 2 ]
21st August 2018
I am one of Paula's older clients and began receiving Limbic Reflexology after suffering from extreme anxiety following a heart attack. Initially I had weekly treatment but over the weeks, as I began to feel better, I increased the time between treatments and now see Paula every 4 – 6 weeks.
I will continue to have Reflexology with Paula as this has helped me through a very difficult time and would not hesitate to recommend Limbic Reflexology and Paula as a therapist to anyone suffering from anxiety issues.
Margaret, Penicuik.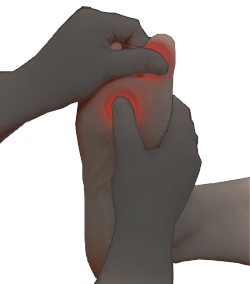 [ 3 ]
10th August 2016
Before I started receiving treatments in reflexology I was incredibly lethargic throughout the day, getting to bed at 5/6am and surfacing late afternoon having slept for many hours and yet having little energy to power me through the rest of the day. At the peak of my depression I experienced severe mood swings and the inability to control my anger and frustration with those around me; in all honesty, I was never sure if anything was ever going to get better - I was giving up and hopelessly felt my life coming to an end. However, now having been receiving treatments every week for the past 3-4 months I can undoubtably and with happiness in my life once more say I'm a changed man.
I could never begin to imagine that in such a short period of time - an hour a day, one day every week for a few months, that I could have changed so much for the better; in my opinion, this is something no anti-depressant can give you.
[ 4 ]
I've been given a second chance, and I'm incredibly thankful for the help I've received. At first it was slow, still tired here and there every other day, but now I'm bursting with energy and making the most out of every day as if each were my last. I am forever grateful for what I've been given, and without a doubt recommend this to anybody suffering with mental health issues. It has been an extraordinary journey. Thank you every so much.
Michael Edinburgh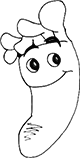 [ 5 ]
8th August 2016
I have benefited greatly from Paula's wonderful Limbic Reflexology treatments. Having suffered from Fibromyalgia for 20 plus years, I was astounded when the Fibromyalgia tender point pain disappeared during the Limbic Reflexology treatments. I am extremely happy about the effect this treatment has had on my pain and energy levels, leaving me feeling more energised with greatly reduced pain levels. This in turn has given me greater ability to cope with everyday tasks. Having a series of weekly treatments with Paula was extremely effective for impacting on my symptoms. Paula is highly conscientious and detailed, recording my symptoms on a scores chart. It was very encouraging and comforting to see my scores improve each week. During the treatment there was, at times, soreness on some of the points. However, the benefit I gained from the treatment, with symptoms reducing and staying reduced,
[ 6 ]
far outweighed any temporary soreness.
I was fascinated to discover that the Limbic Reflexology treatments with Paula were also helping me emotionally. They allowed me to be more accepting of myself, with increased confidence and ability to cope in stressful situations. It gave me an increased awareness of my own needs, which can become lost when pain levels are high; it gave me confidence to take control again.
Paula is a highly skilled, diligent and caring therapist. Her competence and professionalism allowed me to feel very safe and comforted; the benefits that her treatments have brought for me are multiple. I am extremely thankful.
Rhoda Baxter, Edinburgh.

[ 7 ]
1st August 2016
I have been going to see Paula for limbic reflexology over recent months.
Symptoms of stress related tummy problems have been relieved.I also feel calmer and better resourced in my self in managing stressful situations.
Paula creates a relaxed and caring healing space and I certainly feel in safe and skillful hands.
Georgie

[ 8 ]
17th November 2015
I suffer from monthly migraines and was amazed when I had limbic reflexology during a migraine.
The session was sore on my big toe but the migraine completely disappeared without any painkillers or migraine pills and no vomiting!
I am now booking in every month for limbic reflexology with paula. She is just brilliant!
Nicola
[ 9 ]
27th October 2014
"I feel so lucky to have stumbled across Paula.
I came to Paula with anxiety issues and over the last 6 months she has, through reflexology and her wealth of knowledge, coaxed me out of my emotional black hole.
I come out of her treatments feeling at once relaxed and invigorated and she has given me a priceless bank of skills to help me cope with almost anything that is thrown at me.
I can't thank her enough for helping me to remember how to love life.
Best wishes & good luck, Elizabeth

[ 10 ]
27th May 2014
I had reflexology appointments with Paula in an attempt to manage my daily anxiety issues and ongoing struggle with depression.
We had hourly appointments every two weeks, and by the fourth session I began to feel as if I was allowing more and more of my own personality to shine through during my everyday experiences, instead of being crippled by fear and panic.
Paula provided a safe space for me to really acknowledge some of my most pressing issues, and with her support I feel I have taken positive steps forward.
She has given me both encouragement and constructive suggestions on how to manage any issues that arise for me between treatments.
I will certainly continue to have reflexology appointments with Paula, as I feel this is now an essential part of my self-care.
[ 11 ]
As someone who has struggled with the effects of anxiety and depression for much of their life, I feel reflexology has been one of the few treatments that has truly made a difference to my mental well-being.
Gillian, Edinburgh

[ 12 ]
9th April 2014
I first attended Paula's clinic about 3 months ago where I received Reflexology.
I felt extremely relaxed and chilled after the session. The treatment left me feeling so good that I returned to help with my recovery as I suffer from anxiety and depression. I feel the regularly fortnightly treatments I have had have made a difference to my well-being and helped regulate my sleeping pattern. Paula is a friendly, kind lady who's warm personality makes you feel very comfortable.
I will continue to attend on a regular appointments and advise anyone who want to feel relaxed to try it.
Kay Wilson, Edinburgh
[ 13 ]
Looking for something special Search Reflexology By Paula website