Reflexology by Paula Informative Links
Paula has located some very useful web site links for your pleasure.

The International Institute of Reflexology (UK).

3 Ashley Lane, Killamarsh,
Sheffield,
S21 1AB
Governing Body with an on line serch for qualified persons

Association of Reflexologists,

5 Fore Street,
Taunton,
TA1 1HX
Governing Body with an on line serch for qualified persons
Revitalize Edinburgh

Holistic Massage Treatments
Our mission is to help you feel comfortable in your body. Revitalize Edinburgh believe that massage and bodywork can help you feel fantastic. It can be part of a training programme, part of rehabilitation work, part of pain management, and part of looking after yourself and replenishing what daily life depletes.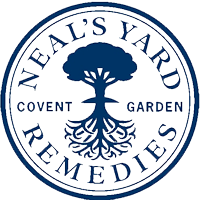 Neal's Yard Remedies
Neal's Yard Remedies for organic and paraben free products, Skin care, Bath & Body, Mother & Baby, Gifts, Aromatherapy Oils & Blends, wellbeing products. Neal's Yard Remedies 102 Hanover Street, Edinburgh, Midlothian, EH2 1DR
Jen Reviews
18 Health Benefits of Foot Massage, According to Science, the many benefits of foot massage include releasing endorphins, lowering heart rate, lowering blood pressure, improving balance, and assisting with mental health problems.
Hervé Willems Consultancy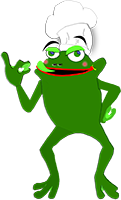 Hervé Willems

web site is intended for Student Chefs, Professional Chefs, Hotel Catering Managers, home cooks and individuals looking to hire a chef.
I am happy to travel to meet your requirements.
Iain Tait Responsive Web Design
Iain is a web developer with a degree in web technologies, he fully understand and has over 9 years experience in all aspects of web design. Iain offer reasonable rates and No Obligation Quote.
Email: iainwisharttait@live.co.uk
Tel:
01875 825 937

Floramedica
Herbal medicine offers a balanced way to manage your health, combat illness and stress and restore well-being.
Lodge on the Loch
The Lodge is a unique Spa and Golf Retreat Centre with Accommodation, Loch side Restaurant, Osprey Viewing Deck, Bistro Bar; The "Reflect" health spa is a sanctuary for exclusive spa retreats for individuals and groups, with three treatment rooms, a Hammam Room and a private relaxation suite. The Hammam room features a sauna, steam bathing facilities, Japanese deep soak tub and a monsoon shower.

Bowtech Ease
Bowtech Ease is one of a series of specialised products developed for use by practitioners of the Bowen Therapy and Complementary Therapists,Bowtech Ease and related products can be purchased exclusively in the UK, Ireland and Europe from Helen Mary Perkins, a highly-qualified and respected therapist.
WikiPedia Information on Reflexology
The free online encyclopedia That has information about Reflexology
WikiPedia Information on Indian Head Massage
The free online encyclopedia That has information about Indian Head Massage
Forward MID
4 -6 White hart street
Dalkeith
EH22 1AE
Midlothian's physically disabled group
Back to top

Looking for something special Search Reflexology By Paula website